Ribbon Cutting Ceremony — June 12, 2008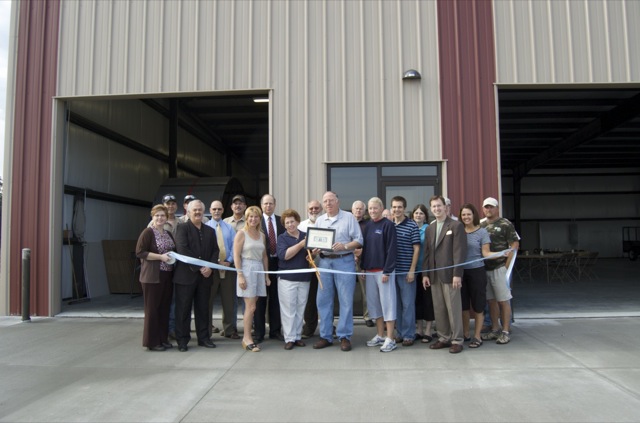 Plattsmouth Chamber of Commerce Ribbon Cutting was held at Schott Enterprises on Thursday, June 12.
Attending the ceremonies were:
From left, front row: Angie Neumiller, Doug Duey, Kim Kathol, Dottie Schott and Gary Schott, owners, Dana Schott, Cory Becker, Brian Harvey, Marty Becker, Rob Church. Back row: Bruce Wiles, Glen Wiles, Erv Portis, Marvin Wiles, Lyle Brehm, Ken Hermsen, Ray Billmeyer, Pat Shannon, Roger Wehrbein, Roxie Kelly, Lee Kshywonis, Hal Semin, Bob Kshywonis.
Ceremony Photos